Pedorthics – Stepping to the West 2020
22/10/2020 @ 08:00

-

24/10/2020 @ 17:00

BST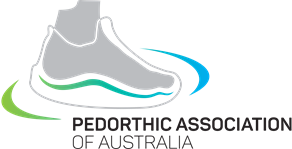 On behalf of the Pedorthic Association I would like to invite you to join us for this years Pedorthics conference to be held from 22 to 24 October 2020.
Our theme for the conference this year is
Pedorthics – Stepping to the West!
With 2020 a new decade has begun and with changing our logo a new era for the Pedorthic Association. The quality of sessions and speakers will be outstanding featuring a combination of international and local speakers.
We are excited to announce, that the 2020 event will be held at Western Australia's iconic port city Fremantle. Savour the culture and tradition when staying at the Esplanade Hotel Fremantle by Rydges.
Last years conference listed an increase of 15% in registrations with delegates from all over the globe including the Netherlands, Germany and Japan.
We hope you will join us in 2020, as we continue to take the Pedorthic conference to the next level.
Looking forward to greeting you at Pedorthics – Stepping to the West 2020!
Call for Abstracts web page  http://www.cvent.com/d/4hqgn0
Katrin Wegener
President, Pedorthic Association